I have been doing a series of educational workshops on product photography while in Bangkok.
Yesterday it was flat lay shooting of bags, and today I've been teaching Tong, who has a prestige jewellery business. Tong wanted to learn how to shoot jewellery for his family business.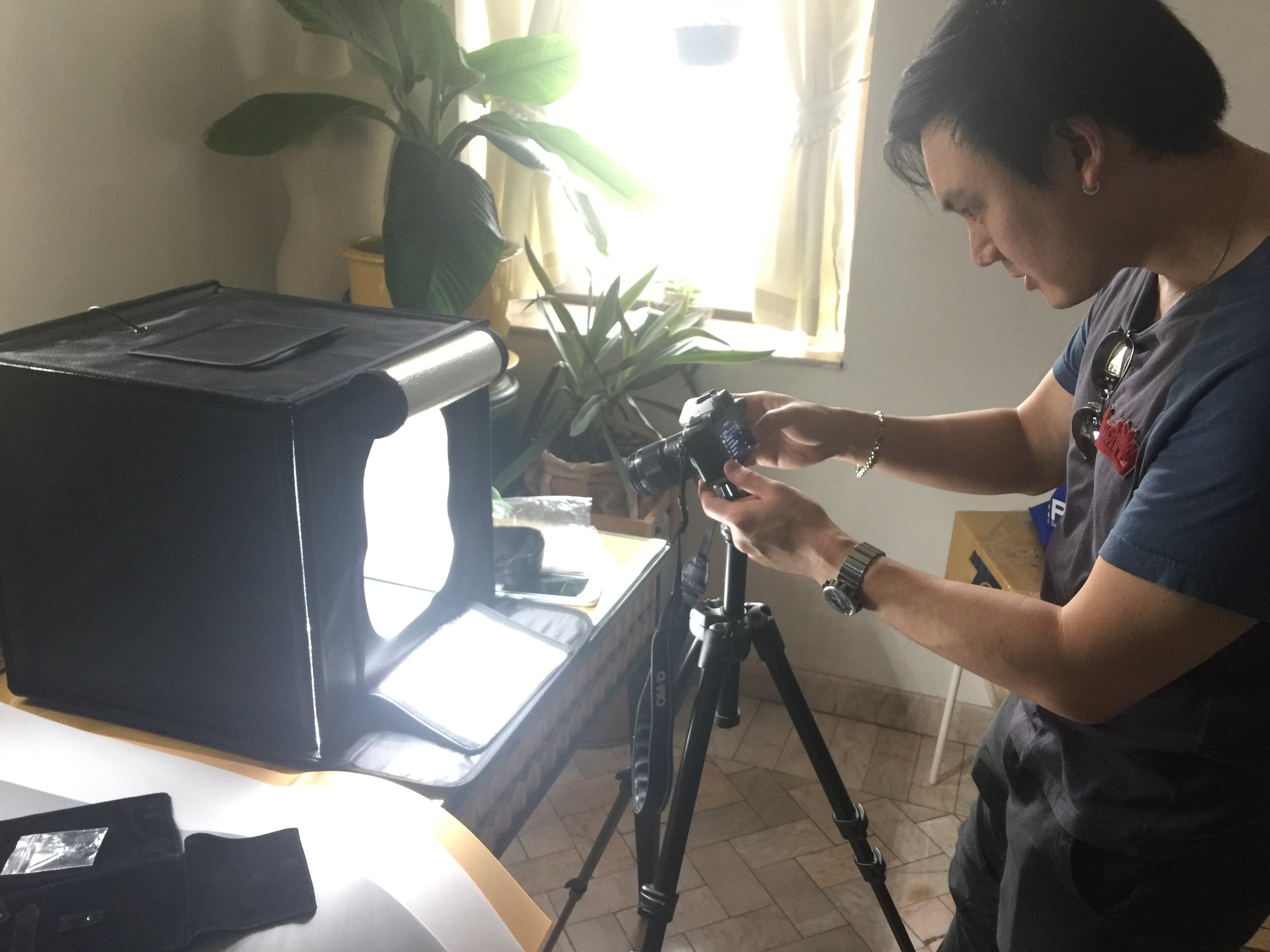 We looked at using a light tent to capture a diamond necklace on black, and I encouraged him to take the shot with his new Olympus Macro lens. We had purchased the light tent the day before at MBK shopping centre, and I was really impressed with it - I will definitely buy one myself.
I ran through file management and outputting jpegs optimised for web as well.